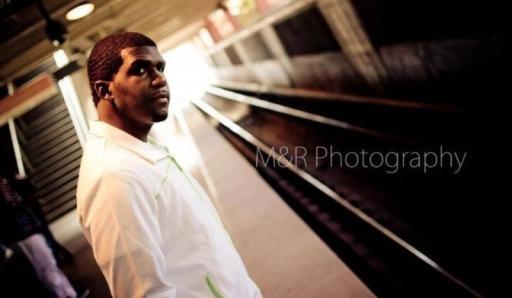 About Patience
Arnell McCoy also known as "Patience" is an Atlanta native that has dedicated his life to serving the Lord. After leaving the secular industry in 2002 "Patience" gave his life to the Lord, got baptized and started to focus on how he could use the gift God gave him to promote the gospel. He released his first solo album in 2003 entitled Lyrical Lesson Vol 1. This album allowed "Patience" to get the word out about his ministry as well as learn about the gospel industry. His second album Lyrical Lessons Vol 2 was released in 2004 and was a local success. It created a buzz that got the attention of Minister Fred II the CEO of Stric'ly Jesus Records. After seeing "Patience" perform live Minister Fred quickly presented "Patience" with a recording contract. The first album released under Stric'ly Jesus was entitled Grindin 4 Truth and was released in 2006. This album allowed "Patience" to headline the" No More Dirty" Purity conference Tour. He was blessed to travel to over 20 states within the US and to Canada.
This album also allowed "Patience" to open up for nationally recorded artist such an Canton Jones ,Dettrick Haddon ,Lisa McClendon ,K Drama, Donnie McKlurkin,J Moss & More!
He was nominated in 2009 by the Resa Mitchell Gospel Awards as the 2009 Hip-Hop Artist of the Year. "Patience" is currently promoting his new album entitled "Streetvangelist" was released in May of 2011. His first single entitled "She Got iT" has quickly become the anthem of virtuous women everywhere!!


Followers:

stats: