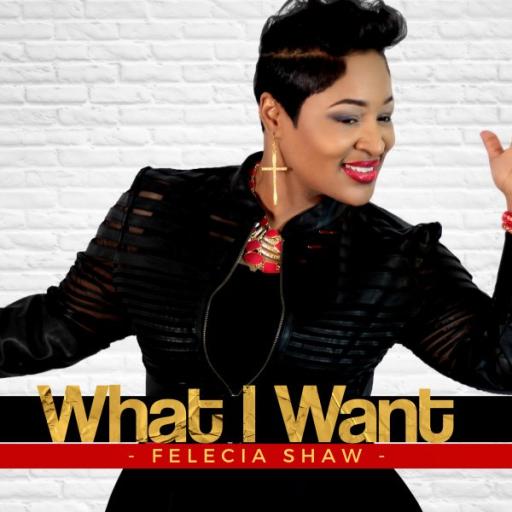 About Felecia_Shaw
Felecia Shaw began her amazing musical journey at the age of four years old. She performed her first
original song before an audience at the age six years old. Known amongst her audience as Realprazer, this moniker has become synonymous with her given name. She began using Realprazer as a teenager after receiving confirmation in her heart and spirit by God that her praise would reach nations and raze the established works of the enemy!

Felecia's music is an outward expression of an inward relationship, joy, pain, and countless victories that she experienced throughout her life. Over the years she has grown musically and has ministered in song in many places. She has shared the stage with notable gospel artists such as Darius Twyman, Parks Stewart, and Stellar  Award winning artists such Evangelist Esther Smith, Deitrick Haddon, and Pastor Marvin Sapp, just to name a few. Throughout her career, she has contributed background vocals on numerous CD projects for various artists. With her unique crossover style and versatility, Felecia has performed multiple genres such as R&B, blues, classical, and country; however, her roots and passions lie within gospel music. She affirms, "I know that I was chosen by God to humbly proclaim the gospel message with a melody."

With 20+ years of musical experience, her gift has made room for her to minister all over the Detroit Metropolitan area and nationally. Her major label debut What I Want is sure to be a blessing to many. It features energetic praise and worship songs such as So Amazing and Enter In. It also features uplifting inspirational songs, which include the spirited "I'm a Winner" and  "I'll Trust In You".

Felecia's home life, with her husband and 3 children, helps to keep her grounded as she balances maintaining home and ministry.

She reflects, "I am sincerely grateful for the ability and opportunities that God has granted me. As His humble servant, I pray that the hearts of those that hear my music will not only be blessed by this ministry, but that they will have a worship experience that will produce a positive and lasting change in their lives"
twitter.com/realprazer2
facebook.com/realprazerministries
instagram: @realprazer
Followers:
stats: