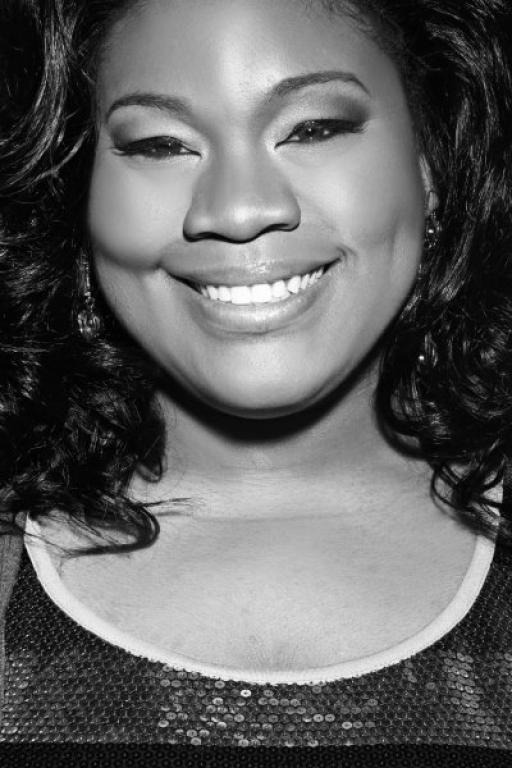 o Marquita Anthony
It's hard not to be musically inclined when your mother is a supreme vocalist and your father an astute musician proficient in strings, keys, percussion, and vocals. Marquita Anthony got the gift honestly, but never really caught the music bug that runs in her family until her drummer brother would talk her into singing the songs that he didn't want to sing. At the tender age of 11, Marquita started singing regularly in her church choir and hasn't stopped since.
Gospel music has always heavily influenced the artist with contemporary crooners Yolanda Adams, CeCe Winans, Fred Hammond, Commissioned, Virtue, and The Winans at the top of the list. Many of the elements of these artists' music is infused into her own style which itself is power packed with an originality all its own. Lacing R&B and hip hop/soul sounds with the much needed encouragement, direction, and solutions taken straight from scripture, this artist is focused on leading a new generation of followers to Christ with the same message of old, delivered with a completely new sound.
As far as credits are concerned, she started earning them very early, performing solos for the local high school choir while still in middle school. Upon arriving at college, she became a lead vocalist in her very first semester for the prestigious University of Alabama at Birmingham Gospel Choir which had already recorded two hit albums prior to her joining. After several live DVD recordings and several jingle performances, the choir finally recorded its third project, a live recording entitled Gospel 101: Go Dominate! Marquita would lead the first two singles of the CD, both garnering national and international attention. The first single, "After You've Prayed About It (Tell Me Why Ya Worrying Too)", written by director and longtime mentor Kevin P. Turner, on which "Marquita sings lead beautifully" according to a review on Gospelflava.com, reached
#2
on XM Satellite Radio Channel 33 Spirit above renowned artists like Kirk Franklin. It was also featured on the Myriad Gospel Countdown, a nationally syndicated radio show currently heard in 30 markets around the country, and is a mainstay on the Ron Marshall Countdown. Marquita was also chosen as one of 3 vocalists from a pool of 250 to take the message and instruction across seas helping lead a gospel music workshop in Holland/The Netherlands.
In 2011, Marquita received national attention for her songwriting capabilities. The John Lennon Educational Tour Bus Presents: The Alabama Gospel Music Songwriting Contest included hundreds of submissions that were evaluated by gospel legends Twinkie Clark, Ben Tankard, and American Idol Winner Reuben Studdard. Marquita's composition "91" was chosen as one of 3 finalists, which provided Marquita the opportunity to open with original music at the Tour Bus sponsored concert featuring these artists and many other legends! Marquita's compositions have also been featured on the most recent UAB Gospel Choir recording, Mirrors, in short films, and she has been commissioned to pen songs for several independant bands and other choirs and artists.
Marquita has performed with such gospel greats as Dorinda Clark-Cole, Byron Cage, internationally known bassist Oteil Burbridge, and has opened for countless artists including Tye Tribbet, Tonex, and J. Moss, just to name a few. Marquita was most recently seen sharing vocals with NBCs own AL Roker on the NBC Today Show during the meteorologist's Lend A Hand Series.
If you ask Marquita what she truly wants in life, she would say "only to be in the will of God. I'm in hot pursuit of Jesus and I want as many with me as I can find." Clearly she is not just the average performer/entertainer but a bona fide soul winner.
vplivi
Virtue, The Winans, Mary Mary
sledilci:

statistika: