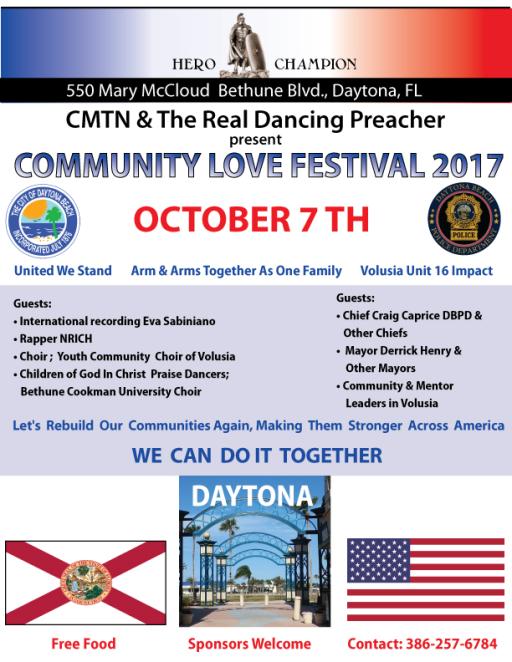 stats:
Saturday July 1 2017, 4:00 PM
@ LIPCOMB COMMUNITY CENTER , 3316 MONROE STREET, FLORIDA


Hope many of you will be very interested in what I am doing regarding reaching out to our youth in the communities across America. Let's Turn Our Communities Back Around Together Nationwide/ We're asking other to share about this with all those you know if you're ready to see a change within your communities. don't sit back let this continue happening because the next victim could be one of your love one dying on your street in your community .please help us and encourage youth to change their image and turn into great leaders.this is great cause which effect everyone of us nationwide. 
Sammy  Jackson
Tags