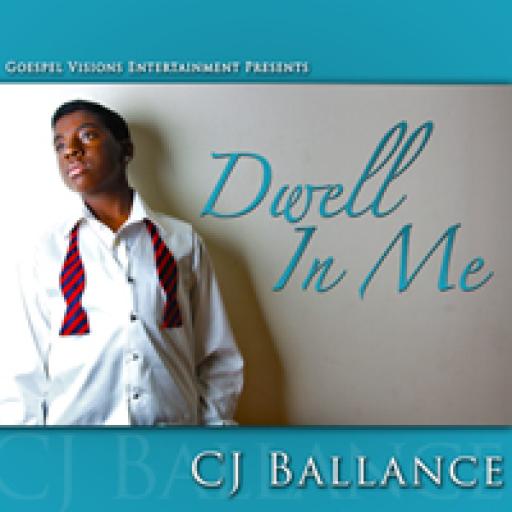 About CJ Ballance
Although he's young in age, this gifted singer has much to share through the vehicle of gospel music. Corey E. Ballance affectionately known as CJ Ballance is on a mission to inspire, uplift and give hope to all wherever God leads. This North Carolina teen has made an impact in the gospel music industry with his first national gospel release from Gospel Visions Entertainment entitled "If God Said It" in 2011. His upcoming project "New Mercies" releasing in the spring of 2012, showcases is growth and journey as a young artist.
Hailing from a family of singers, it is apparent that CJ is destined to sing. It was his parents, Corey Ballance and Tondra Peele-Ballance who recognize the anointing on CJ's life. They begin to instill in him the importance in fulfilling his God ordained purpose through his life and gifts. "I started to realize that what I put into my music directly affected what people got from it," shares CJ. "My main motive in singing is to touch people," he adds. "I really put my heart and soul into all that I do and I want people to be encouraged after they hear me. I want them to know that everything will be alright if they trust God and it is the anointing from God that allows me to do what I do".
At the age of nine, CJ was dropped his debut project entitled "Not Too Young to Serve Him". The title is declaration that you are never too young to make a commitment to God and you're never too young to serve the Lord. CJ is taking the lessons learned from his previous projects and using those experiences to further advance his ministry. CJ is also academically gifted. He is taking college courses in high school.
Produced by Thurman Lee of Gospel Visions Entertainment, CJ's upcoming release, "New Mercies", is a collection of original contemporary gospel songs.
CJ has shared the stage with many gospel greats such as, Kim Burrell, Jessica Reedy, Wes Morgan LeAndria Johnson, Luther Barnes, Lee Williams & Spiritual QC's, Troy Sneed, Lynette Hawkins Stevens, Myron Williams, Coco McMillan and many more. He has appeared on Spiritual Awakening on WRAL-TV 5 CBS and Fox 50, Atlanta Live and Dr. Bobby Jones Visions on the Word Network CJ was also nominated for three 2012 South Florida Music Awards and he made it through the first two rounds for the 2012-27th Annual Stellar Awards for "Best Children Projects". The best is yet to come.


Influences
Fred Hammond, Kirk Franklin, Yolanda Adams, Jessica Reedy
stats:
Dwell In Me by CJ Ballance feat. Takeyla Taylor